Winter Sale is happening now! Sale Ends 1/19/19!
○Expert Fit Stylists○
○28-44 Bands & A-I Cups○
○Basics & Date Night Options○
○Bridal Lingerie○
○Nursing Bras & Training Bras○
○Great Pajamas & Robes○
Else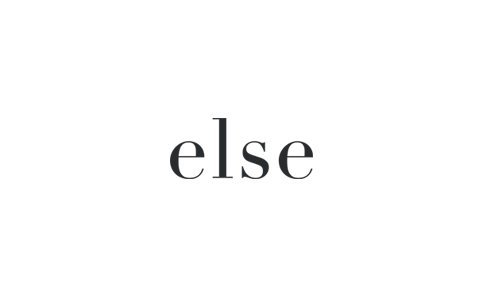 The ELSE spirit is effortlessly elegant, irresistibly feminine, timeless and true. Distinctive and personal, ELSE celebrates beauty for the everyday, through a harmonious balance of form and function, style and substance, grace and strength, and aesthetics with comfort.
Employing modern techniques and using only the finest fabrics and lace, ELSE handcrafts every piece in its own private Istanbul-based atelier to the highest standards of quality. 
ELSE is today's manifestation of a lasting family tradition of crafting lingerie accessories – a contemporary take on a rare vision of quality imagined decades ago. Ela Onur, the founder, was raised amongst the artisans and designers of her family's lingerie accessory business, so it was only natural for her to channel her refined vision and technical expertise into her own line – ELSE.